Friday, September 24, 2004
A Special day for You, Na...!!
25th September, 2004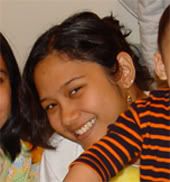 It's a special day for my special Rahmarina...!!!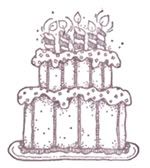 Happy 20th B'day, sweetheart..!!

Hmm let me make a wish now

:
Semoga Na panjang umur, sukses selalu dalam cinta dan cita, be a good girl for me, selalu dewasa (I can feel that your changing now), jadi wanita sholehah, be a girl that I always dreamt of, dan kalau Allah mengizinkan, hope You always be by my side!! Amien.. Ni tau ini kan sulit coz actually there's nothing easy in this world, however, semua ada yang mengatur. We only can try as best as we can, but everything goes back to our Lord¦ Semoga juga hari-hari Na selalu diisi dengan keindahan pribadi Na, membuat orang lain tersenyum, tentunya juga Na juga tersenyum.. Kalaupun ada suatu yang pahit di hidup Na, itu hanya sementara dan justru dengan kepahitan, kemanisan akan semakin terasa..
It's your first birthday with me..

Sorry I can't be there to share your happiness with you.. But I really am hoping that I could be there for a while.. I only can pray for you from here and in every prayer.. And I hope that being with me is a special present for you!!

Happy Birthday hon¦ I love you dearly even words can't say..

(If words can't, I hope smiley can

).. Hope I can be with you forever.. Amien ya Rabb al-'aalamien...
"Bertambah satu usiamu, oh semoga penuh warna, semakin Indah hatimu, berikan cinta tuk semua.."

Now close your eyes and make your own wish, hon¦

Big Hug from me....

Perth, September 24, 2004 - 22.00 (00.00 Melbourne time)